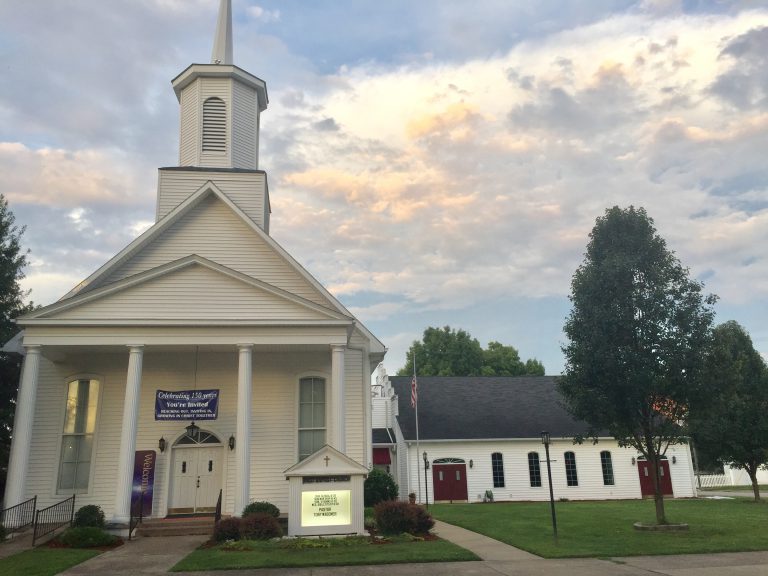 You may contact First Baptist Church by e-mail, telephone, U.S. mail or by stopping by during regular office hours.
Physical/Mailing Address: 215 Ann Street, Ravenswood, WV 26164
Telephone number: (304) 273-9910
E-mail address: fbc@fbcravenswood.org

Secretary Office Hours: Monday-Friday 8:00 a.m. – Noon

Pastor Office Availability: Monday-Thursday 8:00 a.m. – 4:00 p.m.
Sunday: 9:00 a.m. – 12:30 p.m.   *Sunday and Wednesday Evening By Appointment.  *Hours could vary due to ministry needs
Church family has access to the pastor 24/7 in times of emergency or immediate need.