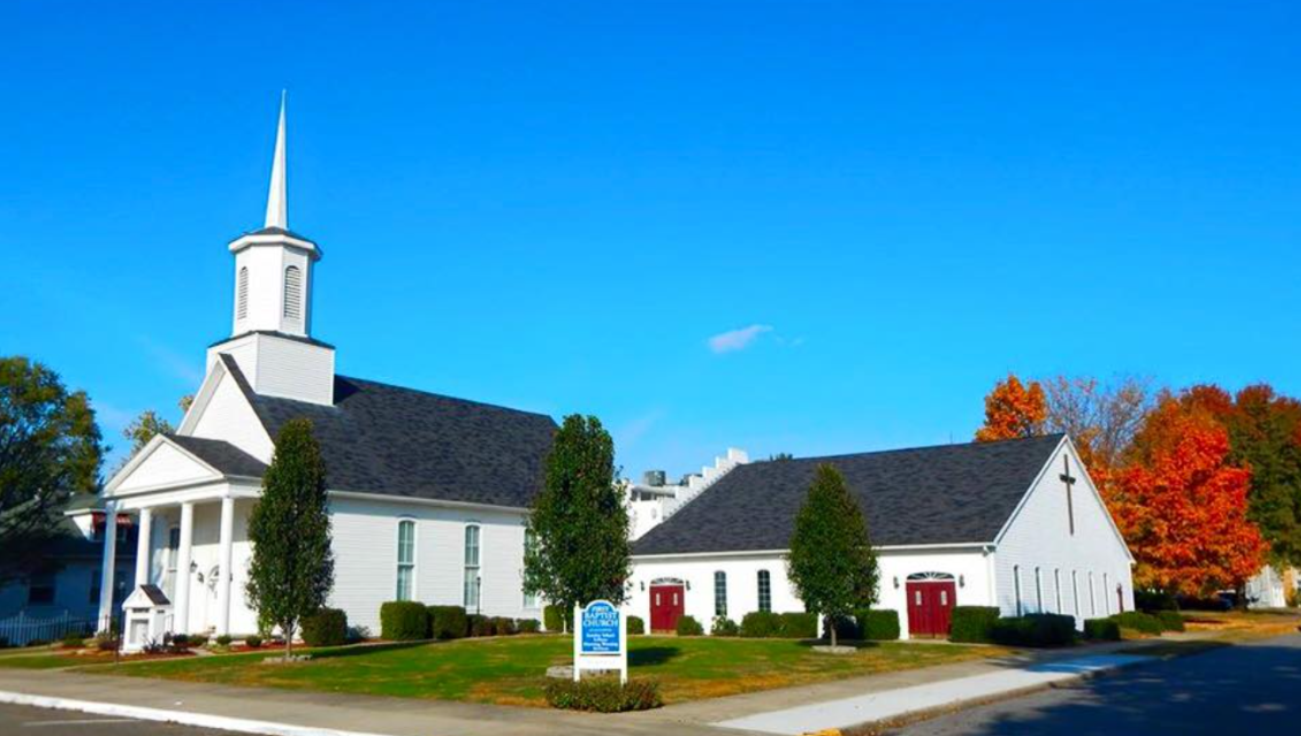 Join us Sunday at 9:45 for worship!
First Baptist Church is currently holding services in our courtyard to help reduce the risk of COVID-19. Dress comfortably and bring something to drink. In the event of inclement weather, the service would be moved indoor. Services are also broadcast live on our Facebook page and archived here on our website for later viewing.
Note: If you attend an in-person worship service, please adhere to the following guidelines. These guidelines vary based upon location of the service and are approved by the local health department.

Outdoor Service: "Outdoor Guidance" Masks Recommended but are optional.
Inside Service: Guidelines to Attend In-Person Inside Serv. Masks are to be worn inside the building at all times.
Watch Recent Sermons or Bible Studies By Clicking Here
Worship Service from August 2, 2020
Bible Study: "Gideon Dies" – Pt 6 July 29, 2020
If you want to other watch recent services click here.
First Baptist Church of Ravenswood, West Virginia is located at 215 Ann Street. Pastor Toby Wagoner and the entire congregation invites you and your family to become part of our family at First Baptist Church. Please take a moment and explore our website to learn about the various ministries and programs offered at the church, and what to expect when you arrive.
First Baptist is a church that has all ages across the lifespan. Our church has an active youth program on Sundays and Wednesdays. If you have questions about First Baptist or would like to take an in-person tour of our church, please stop by or call the office at (304) 273-9910.
First Baptist Church has a rich history in this community dating back to 1866. Our history has a connection to the family of George Washington. Read a brief history of the church here
At First Baptist Church, we are reaching out, inviting in, and growing in Christ together. Come and learn about how you can be part of FBC15, which is defined as 15 areas of ministry where you can help serve the Lord. We look forward to seeing you soon.