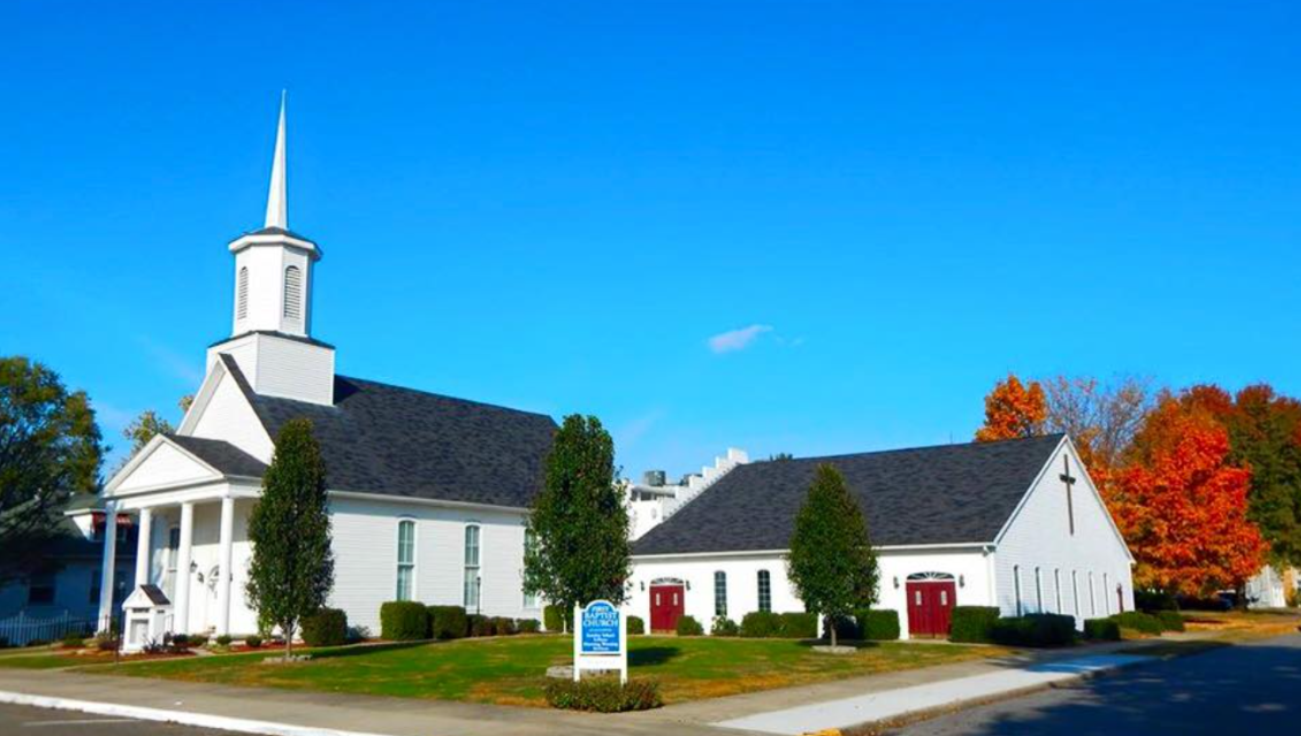 Service Information:
First Baptist Church has Sunday morning worship at 10:45 and for Wednesday Night Bible Study at 6:30. These services will still be streamed online and on Zoom audio. Safety protocols remain in effect.
SAFETY PROTOCOL: Masks or face shields are required to be worn inside the sanctuary for the worship service and Bible study as part of the Governor's Executive Order (EO) and Local Health Department Recommendations. Those who cannot breathe while wearing a mask or face shield are exempt of the requirement per the Governor's EO as well as all children who are up to age 9. You can see the Governor's order here. The church requests you socially distance yourselves in the pews.
Worship: Loving Joy – "J.O.Y" Series 4-18-21
Worship: "Four Words to Live By" 4-11-21
*There was no Bible Study videos for March 31 and April 7.
Read this month's church newsletter here.
Get your weekly worship bulletin here.
If you want to other watch recent services click here.
First Baptist Church of Ravenswood, West Virginia is located at 215 Ann Street. Pastor Toby Wagoner and the entire congregation invites you and your family to become part of our family at First Baptist Church. Please take a moment and explore our website to learn about the various ministries and programs offered at the church, and what to expect when you arrive.
First Baptist is a church that has all ages across the lifespan. Our church has an active youth program on Sundays and Wednesdays. If you have questions about First Baptist or would like to take an in-person tour of our church, please stop by or call the office at (304) 273-9910.
First Baptist Church has a rich history in this community dating back to 1866. Our history has a connection to the family of George Washington. Read a brief history of the church here
At First Baptist Church, we are reaching out, inviting in, and growing in Christ together. Come and learn about how you can be part of FBC15, which is defined as 15 areas of ministry where you can help serve the Lord. We look forward to seeing you soon.